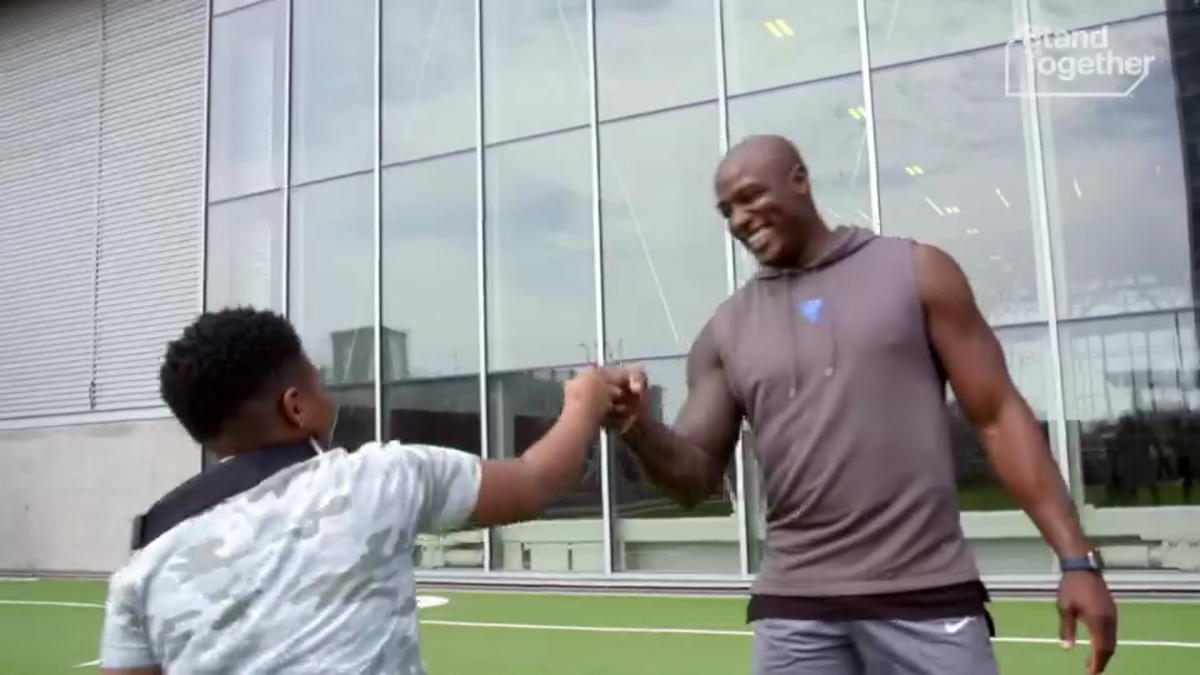 Young teen lives his dream of photography with a Dallas Cowboys greats – NBC 5 Dallas-Fort Worth
[ad_1]
The Dallas Cowboys are poised to give back in many ways. Even the old players are still doing their part.
DeMarcus Ware is one of those who helped make the dreams of a 13-year-old come true.
Just ask Isaac Edwards. This Dallas teenager already knows what he wants to do for a living.
"Photography," said Isaac Edwards, an aspiring 13-year-old photographer from Dallas. "Sports photography actually. "
Edwards said photography brings him joy.
"Families want pictures and stuff and it's like my good of the day," Edwards said. "Do you know how you always want to do something right during the day? I feel like somebody's right to do."
Sports photography turns him on the most.
"He loved the action," said Isaac's mother, Stephanie Edwards. "Even with me sometimes he uses me and I have to say to him, 'Isaac, mom can't jump like this.'"
Through the Boys and Girls Club of East Dallas, a philanthropic group called "Stand Together" and "Outschool.org" Isaac received professional training and had the chance to photograph a real athlete.
Former Cowboys player DeMarcus Ware was the surprise guest.
"I say, 'Isaac, he's a Cowboys player,'" said Stephanie Edwards. "This is how it all happened, like we have no idea that Isaac is preparing to live his dream."
Isaac was able to film Ware in action taking some amazing photos.
"Did I really do that, was it really me," Isaac said of the photos.
Isaac left the photoshoot with some great shots, fond memories, and advice for his Ware future.
"The reason you're here is because we believe in you," former Cowboys player DeMarcus Ware said. "We believe in what you want to do and don't let anyone else tell you what you can't do."
As Isaac continues his journey as a photographer, he has given this advice to other young people.
"The advice I would give them is to continue," said Isaac. "Some days you might feel like giving up, but you'd be like 'if I give up, will I still be able to make my dream come true?'
Isaac said this experience was amazing.
Now he looks forward to one day standing on a real sideline of an NFL game to take photos.
To learn more about the organizations that made Isaac's dream come true, visit Stand Together and Outschool.org.
[ad_2]