Today's photo from Ted Grussing Photography: the unleashed photographer/artist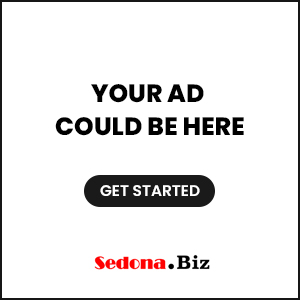 …slipping back into imagination mode and again experimenting with using multiple photographs, not just for the purpose of creating a composite image with One or now Katie, but just artwork for the sole purpose of expanding my mind has areas only seen in my mind… some of the things i see are actually pretty cool and the execution is a fun adventure to end up with what i see in my mind. I call the art product "unleashed" because I am free from all traditional restraints to create what is assembled in my mind…the image above is an example…a mystical mountain lake in which our Great Heron can take its first steps.
Attention… on September 24, I will be presenting a show at the Mary Fisher Theater in Sedona. Only one performance at 4 p.m. and I think you will be able to order tickets very soon. This show will feature more images as above in addition to aerial and wildlife images. Michele from the International Raptor and Falconry Center will be with me again and introduce her new addition, Enedina a Saker Falcon. Saker falcons are the second largest falcons in the world and can fly at nearly 100 mph in level flight and 150 mph in diving.
In November my article in Sedona Monthly will feature photos of Katie, One, Q and Nimbus…all black cats who have moved into our home courtesy of the Humane Society of Sedona…a tribute to cats and organization that has brought so much joy to our home and countless others!
Below is a beautiful House Finch foraging for seeds in our backyard. Everywhere there is life and there is beauty… look for it and you will find it! Life is filled with beauty, joy and good people, all you have to do is turn off the noise and you will find yourself immersed in a good space.
With joy!
Ted
Now somewhere in the middle of the night I'm
sitting near an open window.
All is quiet and the mild night air is cool.
The sky seems very close, and the stars are setting on the
skies like fields of daisies that stretch on and on.
All silent, the universe does its job – beautiful
mysterious, religious!
excerpts from A Few Hours Ago by Max Ehrmann
###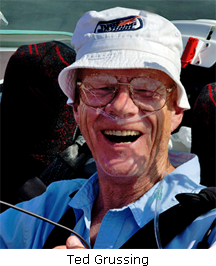 The easiest way to reach Mr. Grussing is by email: [email protected]
In addition to sales of photographs already taken, Ted does special shots for customers upon request and also does air to air photography for those who want photos of their planes in flight. All special photography sessions are billed on an hourly basis.
Ted also runs one-on-one workshops for those who want to learn the techniques he uses. By special arrangement, Ted will run one-on-one aerial photography workshops which will include real photo shoots in the air.
Read more about Ted Grussing…