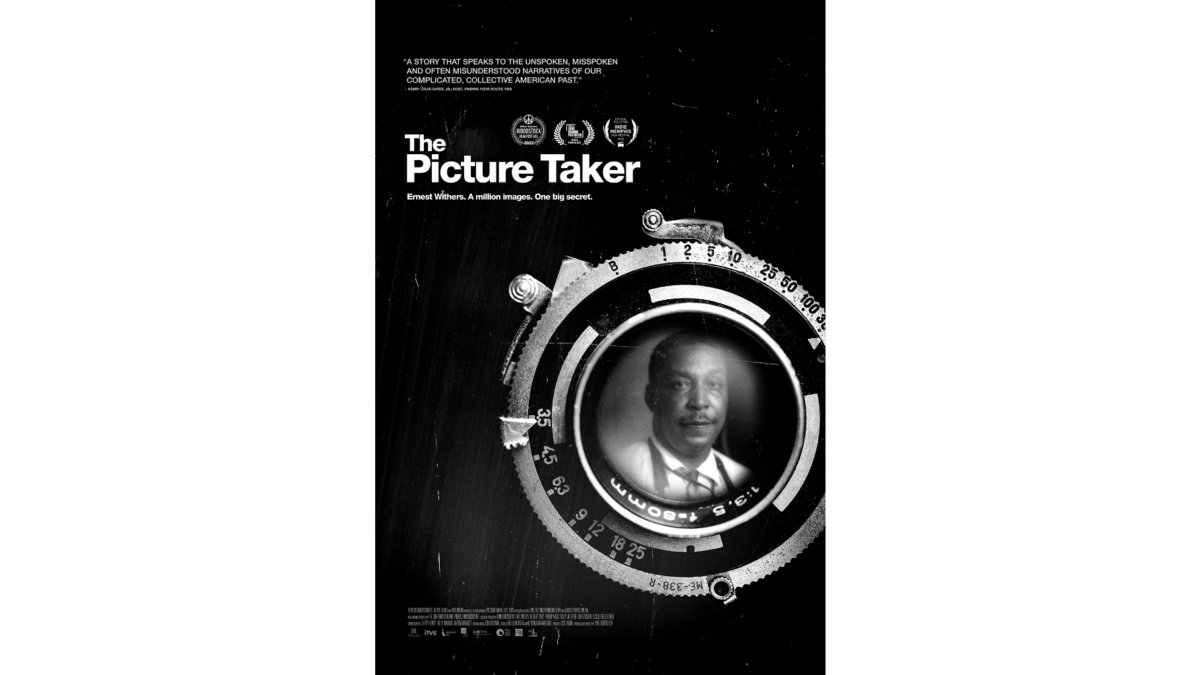 The Secret Double Life of a Civil Rights Photographer
NR | 1h20 | Documentary, History, Biography | October 14 (US)
Born in 1922 in the Manassas section of Memphis, Tennessee, and died in the same city in 2007, Ernest Withers led a life as full as anyone could wish or expect. He achieved national and international notoriety as an important photojournalist.
Withers was a go-getter and a hustler, and by luck, fate, or a combination of the two, he found himself at or near every landmark event of the 1960s civil rights movement. Virtually every still image featured in the new documentary "The Picture Taker" were taken by Withers, whose personal archive is estimated at nearly 1.8 million photos.
Two halves, not three parts
Instead of the traditional three-act narrative, director Phil Bertelsen splits the film into two distinct and radically different halves that will likely end up dividing audiences.
Shortly after his marriage, Withers joined a separate unit of the United States Army where he quickly developed an interest in photography and honed his craft by taking portraits of his fellow soldiers.
After leaving the service with funds he received through the GI bill, Withers hung his shingle on Memphis' historic thoroughfare, Beale Street.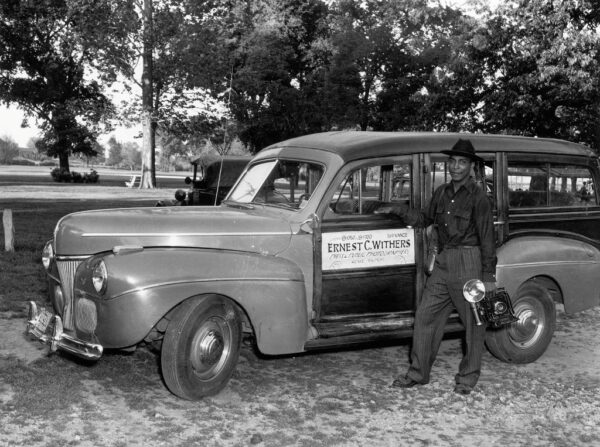 For reasons never clearly explained, Withers temporarily abandoned his passion and took a job as one of the first black police officers in Memphis. This was at a time when race relations in Memphis were beginning to simmer, and city law enforcement officials believed that bringing black members of the city into their ranks might reduce tensions.
This (surprise!) experience didn't go as hoped, and Withers returned to photography full-time, never looking back.
Politics, sports and entertainment
In addition to covering anything resembling politics and civil rights, Withers has also worked closely with black league-affiliated baseball teams and all the musical acts traveling across town.
As Memphis was also the Stax-Volt label headquarters, he had multiple opportunities to capture images of Isaac Hayes, Carla Thomas, Sam and Dave, Ike and Tina Turner, BB King and Elvis Presley. Withers was also Stax's official photographer for two decades.
After receiving a farewell funeral rivaling that of a head of state, Withers became the providence of legend. A 7,000 square foot museum on Beale Street dedicated to his works has opened, and his archive has been earmarked for permanent inclusion at the Smithsonian Institution's National Museum of African American History and Culture. Pretty impressive stuff, indeed.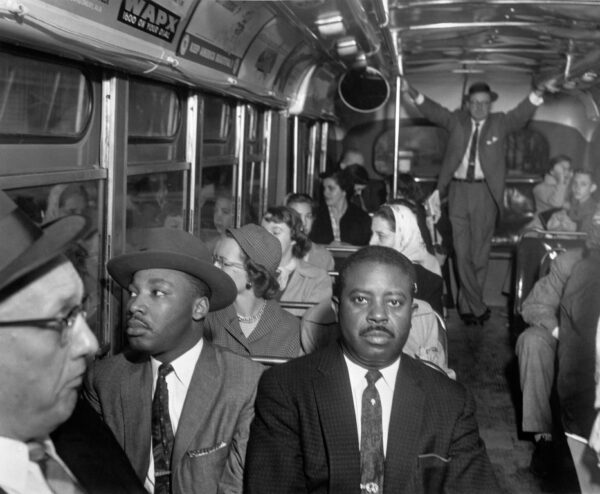 At this point, we're 40 minutes from the start of the film and with just a quick tweak here and a tweak there, "The Picture Taker" would have qualified as a (feature) short guaranteed to please large crowds of followers. of Withers and supporters, but Bertelsen, to his immense credit, had not yet quite finished.
The other shoe drops
This is the part where things get fuzzy. In either 2010 or 2013, a reporter for the Memphis newspaper, "The Commercial Appeal," filed a Freedom of Information Act (FOIA) release request with the FBI.
As early as 1946, the FBI identified Withers (code name: ME-338-R) as a probable communist, due to his affiliation with the United Negro Veterans of America (UNVA).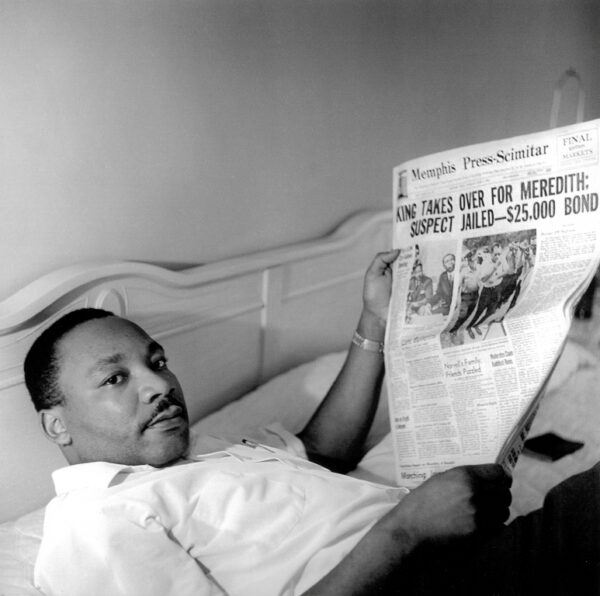 The FBI viewed the UNVA as a branch of communism in the United States and began to rely on Withers in a largely benevolent and patriotic way. Recognizing his rising profile in Memphis, the FBI convinced Withers to cooperate with them in order to rid the UNVA of any communist connections.
The perfect mole
In reality, the FBI wanted Withers, who had earned the respect of the black community, to chronicle, through photographs, the percolating civil rights unrest. As he had entered into secret meetings with high-level members of various groups (who trusted him completely), Withers would become the perfect mole.
Withers was initially duped, but not enough to blame the FBI for the photos he took at these various clandestine events, most of which took place between 1968 and 1970.
It should be noted that Bertelsen does not present these highly inflammatory accusations based on mere hearsay and/or conjecture, but rather with images of official, semi-redacted government documents.
There is no doubt that Withers participated voluntarily, for personal and/or financial reasons, in this large-scale operation.
What's most telling about Bertelsen's film are the reactions of the main interviewees and how their tone differs greatly over the two separate halves. In the opening part, Withers is seen as an integral cog in the civil rights movement; an indispensable recorder of history whose work was instrumental in the success of the cause and all of that is true.
Most of these individuals' attitudes shift into circumvent or deflect mode when pressed on accusations that Withers is being identified as a snitch or traitor to the cause. Some pass from an idealized cult, close to the hero, to a barely masked disgust.
Some ignore it as a messy sidebar that makes them stare away from the camera. Others use doublespeak; saying what Withers might have done had no effect.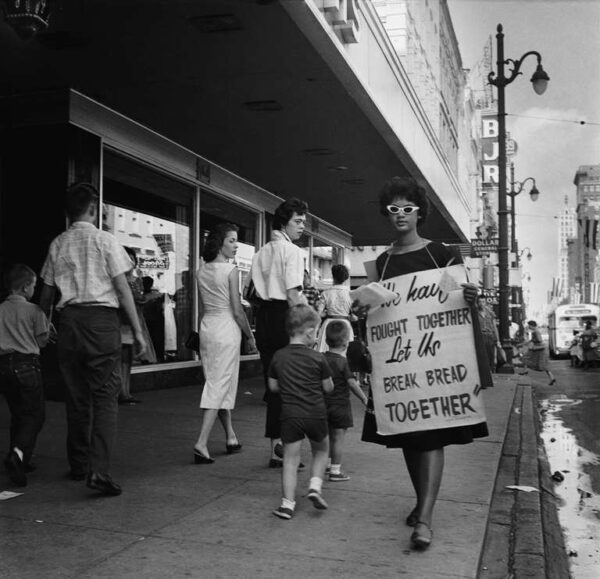 Former Atlanta mayor, Martin Luther King associate and US Ambassador to the United Nations Andrew Young goes so far as to say, "The movement was transparent and had nothing to hide anyway.
"The Picture Taker" isn't perfect but goes a long way in dispelling perceptions. If Withers visually served the good of the cause, that was great. If his motives were obscure, that's okay, as long as the ultimate goal is achieved.
If what he did was done under duress and only slightly distorts the message, we will consider his actions somewhat inconsequential.
You can't have it both ways. You can't praise the artwork of someone like Withers and consider it a key ingredient in furthering your cause, then ignore the somewhat shady and unbenevolent reasons the photos were originally commissioned for.
High marks have to be given to Bertelsen for not picking the facts and presenting a complete profile of a well-meaning, but vastly flawed man.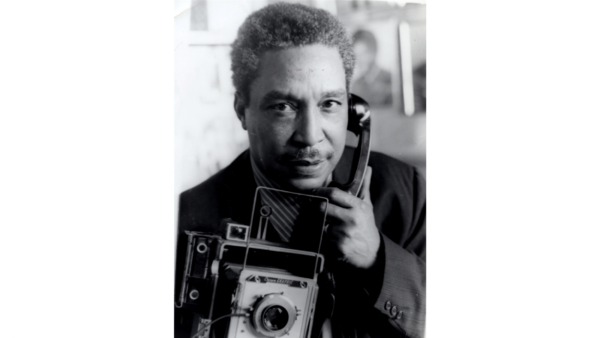 'The Picture Taker'
Documentary
Director Phil Bertelsen
Duration: 1h20
MPAA Rating: Not Rated
Release date: October 14, 2022
Rating: 4 out of 5