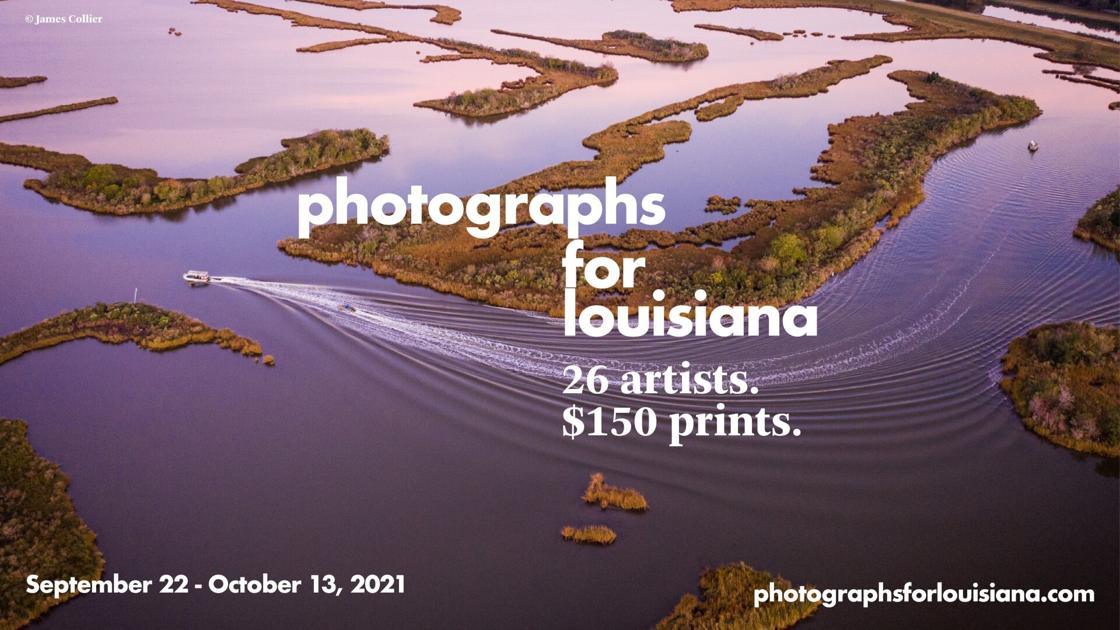 'Photographs for Louisiana' Fundraiser Supports Hurricane Emergency Relief and Climate Justice Work | The last one | Weekly gambit
A group of Louisiana-related photographers sell professional photo prints to raise money for Hurricane Ida recovery efforts, with the proceeds from the sale of their featured work going to Imagine Water Works, at the Gulf Coast Center for Law and Policy and the Bayou Fund.
The fundraiser, Photographs for Louisiana, runs through Oct. 13 and the group has already raised around $ 12,000, photographer Virginia Hanusik said. The group of 26 photographers aims to raise $ 15,000 by the end of the sale.
Hanusik, whose photography regularly focuses on the disappearance of Louisiana's coastline and the impact of climate change on bayou communities, organized Photographs for Louisiana. The effort is modeled on fundraisers like the New York-based Pictures for Elmhurst project and the international Pictures for Purpose.
The Louisiana Fundraiser features artwork by Emile Askey, Adrianna Ault, blvxmth, Rosie Brock, Ashleigh Coleman, James Collier, Chance DeVille, Paloma Dooley, Rory Doyle, R. Max Gavrich, Gregory Halpern, Stacy Kranitz, Devin Lunsford, Raymond Meeks, Arnaud Montagard, Olivia Perillo, Jared Ragland and Eliot Dudik, Jeff Rich, Catie Colvin Sampson, Alec Soth, Brandon Thibodeaux, Trenity Thomas, Cassidy Turner, Rosemary Warren and Sam Youkilis.
Most artists, Hanusik says, have some connection to Louisiana in one way or another, whether they are based here, born here, or have done work here in the past, or they have a specific aesthetic. " that it was interesting to keep by looking at all the pieces together. "
"We wanted to have a range of styles involved," Hanusik added.
Each photo print costs $ 150, and all proceeds – minus $ 20 for each item for printing and packaging – go to the three groups to support their work to help Ida and climate justice. Fundraising also accepts donations of any amount.
Find the fundraiser at photographsforlouisiana.com, and you can find more on Instagram, @photographsforlouisiana.