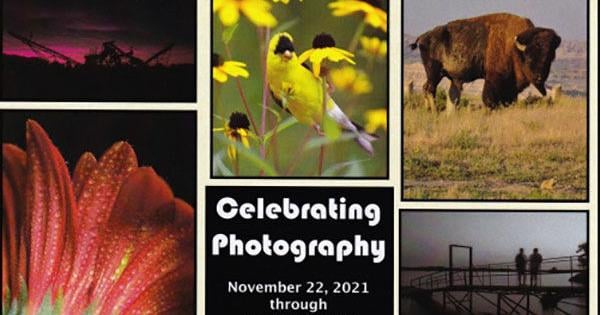 PAC Photography Exhibition Showcases Variety, Creativity | Kankankee Valley Post News
RENSELAER – Artists with a wide range of talents and creativity showcase their photography skills in the "Celebrating Photography" exhibition organized by the Prairie Arts Council.
The exhibition invited photographers of all ages and skills to participate. The annual December exhibit had an open theme and those who are members of the Prairie Arts Council could exhibit for free or for a fee of $ 10. Nineteen artists exhibited three entries, some of which included a series of photos.
"It's really fun allowing people to pursue their topic and their passions as they see fit," said Bonnie Zimmer, who co-chaired the show with Lori Murphy.
Zimmer and Murphy were happy with sampling all levels of photographers in attendance at the show. The variety of subjects also indicated the creativity of the photographers.
"The whole idea of ​​celebrating photography is to be large and I think we did. We had individuals who had series or groups so there was a lot of variety there, "said Murphy, who is a professional photographer. "We also had a variety of sizes which was good."
Murphy, a photography teacher, would have liked to see a little more variety in the experimentation.
"I think having my students there helped with that. There were a variety of techniques they used, "said Murphy, who teaches at South Newton High School.
Three South Newton students, Garrett Sammons, Dawson Cadle and Seth Durlacher, took the initiative this semester to improve their skills.
"They tried a number of different things so trying a show was their choice," Murphy said. "When they heard they had won an award, their eyes lit up. They were really, genuinely excited. It really generates more excitement for them to want to do more.
Two of the student prints used a macro lens. One print was a flower and the second focused on eyelashes and an eye. The floral print or "Gerbera Macro", produced by Sammons, was awarded the Best of Show. Murphy said gels were used on a portrait to give the illusion of a dark alley, and another photo took pieces of faces and created a new face.
Murphy exhibited a few photographs that experimented with a slow shutter to create the appearance of soft, smooth water.
"We are delighted to see a photo exhibition still supported by the Prairie Arts Council and surrounding counties," said Murphy.
Alan McConnell judged the exhibition and was pleased with the variety of images and the age of the exhibitors. The age range of photographers ranged from elementary school students to seniors.
"The topics were quite diverse as well, which made it interesting," McConnell said. "I walked through it several times to get a first impression. You go around and refine your first thoughts and come up with thoughts on the winners. "
As McConnell judges the photos, he considers several criteria, such as subject composition, whether there are any distracting elements, whether highlights are blown out, and the overall presentation. McConnell judged four shows and hosted several.
McConnell, an award-winning Delphi photographer, said the Best of Show was "very eye-catching. It is a very nice macro job.
The show hosted several winners. Juror's Choice One went to Dawson Cadle for "Goofy Cubism". Murphy was awarded the jury's second choice for "Lake Barkley Dock". Zimmer received the jury's third choice for "COVID Family Portraits." Merit Awards were presented to Sammons, John Groppe, Judy Crawford, Jackie Dobson, Leigh Littiken and Barb Lucas. Honorable mentions were awarded to Seth Durlacher, Aubrey Luttrell, Barb Michal and Abigail Rosco.
"Celebrating Photography" will be at the Prairie Arts Council until January 6, 2022. The Lilian Fendig Gallery is open Tuesdays and Thursdays from noon to 4 pm or by appointment. Call 219-866-5278.