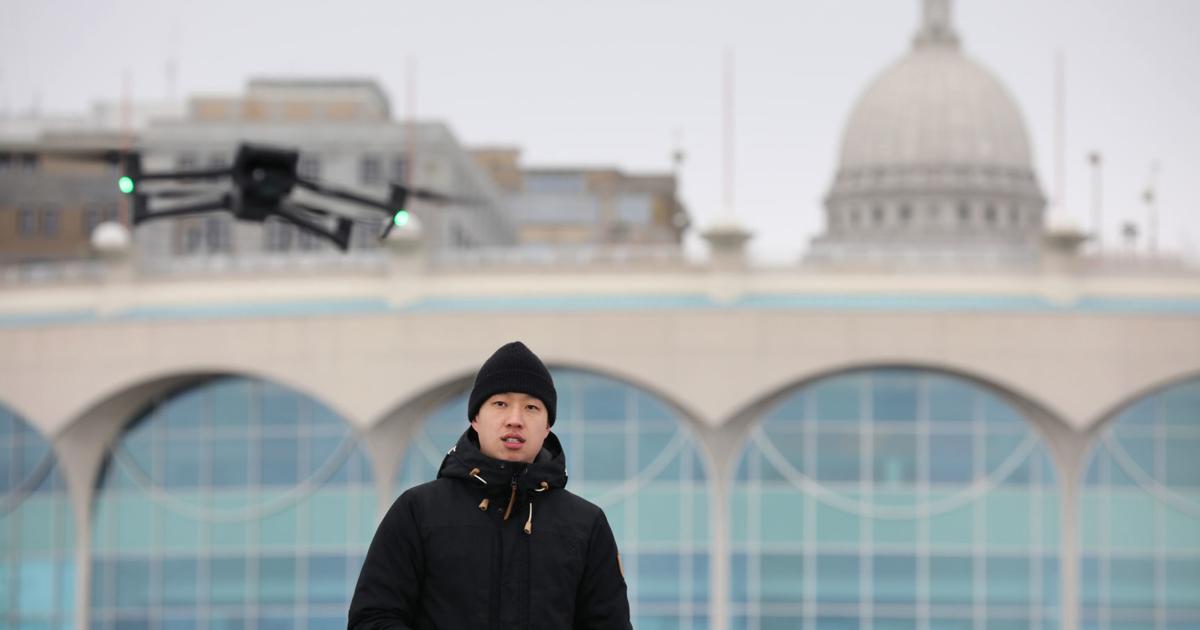 Know Your Madisonian: Sam Li Takes Aerial Heights to 'Celebrate the Midwest' | Local News
Wandering downtown and hearing a faint hum in the distance? Sam Li could be at work.
For the past few years, the Madison videographer has used drones to capture video and photos of the UW-Madison campus, the Isthmus and the State Capitol from aerial heights, capturing a wide local social network in road course.
And Li's work has taken the 25-year-old out of Madison, capturing drone footage of the Milwaukee skyline and parts of Minnesota, including creating two popular "celebration videos." Madison and Minneapolis last year. He also boarded airplanes to photograph Wisconsin state parks.
The inspiration: Capturing places that Li feels are underappreciated.
"I think everyone's joy is being able to see recognizable places," Li said. "That's a big reason why I wanted to make these videos. People in the Midwest, I think, rarely have that chance.
Last year, Li collaborated with Ian Tunney on a two-minute video promoting Madison, which features panoramic drone shots of wakeboarders, cyclists and the Capitol that feature different city personalities. The duo teamed up with a Minnesota filmmaker for a second celebratory video from Minneapolis, which has more than 240,000 views in a version Li posted on Twitter.
The Appleton native moved to Madison in 2014 to attend UW-Madison. It was an introduction to the second year of film class that sparked Li's interest in cinematography.
He bought a Canon Rebel T5i camera after the course and a drone soon after – the first in a series of drones Li has owned, either because he wanted to get an upgraded version or because he had need replacement after crash.
After graduating with a major in strategic communication and communication arts in 2018, Li worked at Epic Systems Corp. while taking photos and videos alongside. By the following winter, however, Li said his work had started to get noticed, making him think he could turn the freelance business into a full-time job.
He now runs his own video production company, mostly doing commercial and corporate jobs in Madison and Milwaukee. Li, who enjoys snowboarding and rock climbing in his spare time, has other projects in the works, including a Milwaukee celebration video he started filming last year and a "Wisconsin in Winter" project. ".
Li recently created an account on Patreon — a platform for artists and creators to get paid through monthly subscriptions — to help subsidize the costs of personal projects.
"I've been very fortunate to explore these different pockets of Wisconsin and bring them to life," Li said. "I think the goal is to do more in 2022 and explore more areas. There's still a ton that I haven't seen.And then expanding outside of Wisconsin.
What inspired you to fly drones?
I bought a drone in 2015 shortly after buying a regular camera. I think my fascination with drones is probably fueled by social media seeing people flying their drones in other major cities. I was really intrigued by how they captured these towering cityscapes. It can be New York, Chicago, San Francisco, LA, and I thought, "Hey, I could do the same thing in Madison." That's kind of what sparked my interest in droneship.
Was there a learning curve you had to overcome when you first started flying?
These days, drones are pretty foolproof at getting up in the air and vacuuming. I think a lot of the learning curve comes from learning cinematic movement, how to make your drone content stand out from the crowd. This is really the hardest part to learn, it's not necessarily flying the drone.
What is your favorite subject to photograph?
I really like capturing cities, like the personality of a city. I think that's why I focused on making videos of communities and the people in them…looking into the nooks and crannies of places and finding out what's cool about them. I think every place has a unique aspect to photograph and film. You just have to go find it.
Is there a less favorite subject to photograph?
Probably weddings. For every photographer, I think the easiest way to make money immediately is at weddings, because that's the one big moment that every ordinary person wants to be photographed or filmed. I took a ton when I started. I was shooting maybe 10, 20 weddings a year when I started. I quickly realized that they just weren't for me. Many people make it their full-time job because they love the idea of ​​bringing that special day to life. I just hated the monotony of watching the same day unfold across multiple couples.
For these celebratory videos, were they funded by anyone?
Both of these videos are entirely handheld. There are no companies, organizations that tell us what to do, that help us with anything. We created them because we wanted to. Most of the equipment we used was my equipment so we honestly use tens of thousands of dollars of our own equipment to shoot these videos hoping to get nothing in return other than making people proud of Their houses.
Editor's note: This story has been updated to reflect a correction. While much of Li's aerial photography is done with a drone, the aerial images he took of Wisconsin state parks were taken from a manned aircraft.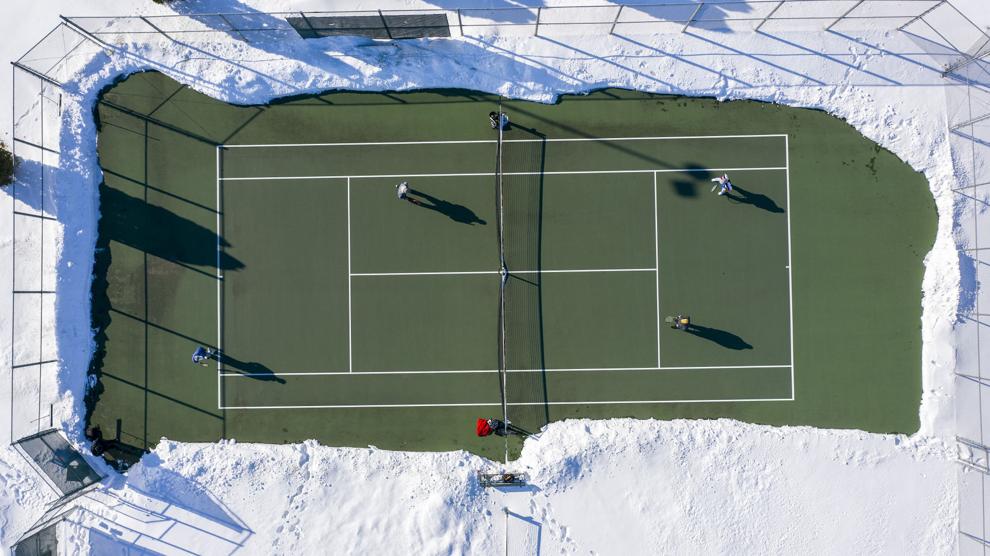 It was a beacon of hope at the height of the pandemic. Excluded from their indoor tennis club, a group of tennis enthusiasts plowed snow from a tennis court in Fitchburg and played outside for much of the winter.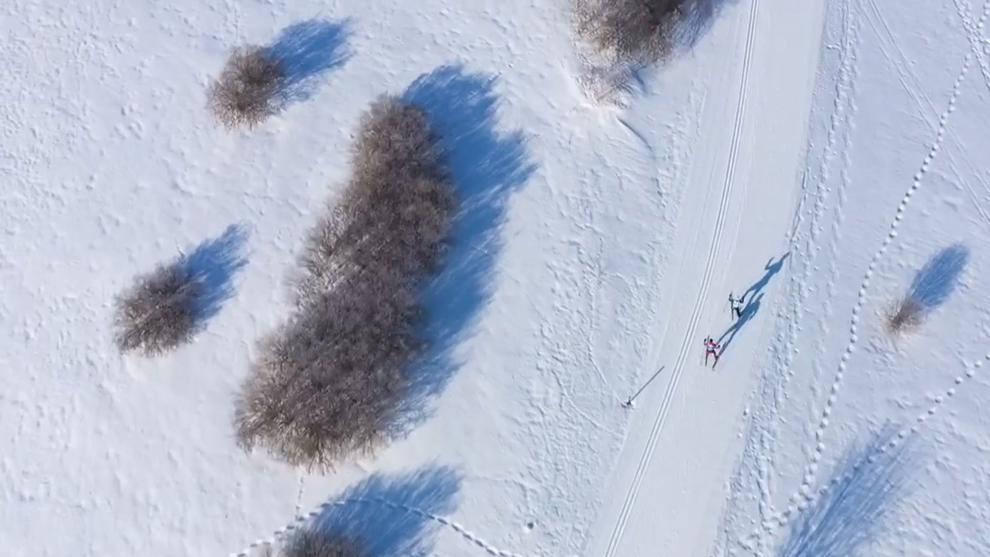 In February, skiers at America's Birkebeiner, normally held in northern Wisconsin, took part in a series of virtual events due to the pandemic. For an article by journalist Chris Hubbuch, I set out to document the time trials held at Madison's Elver Park.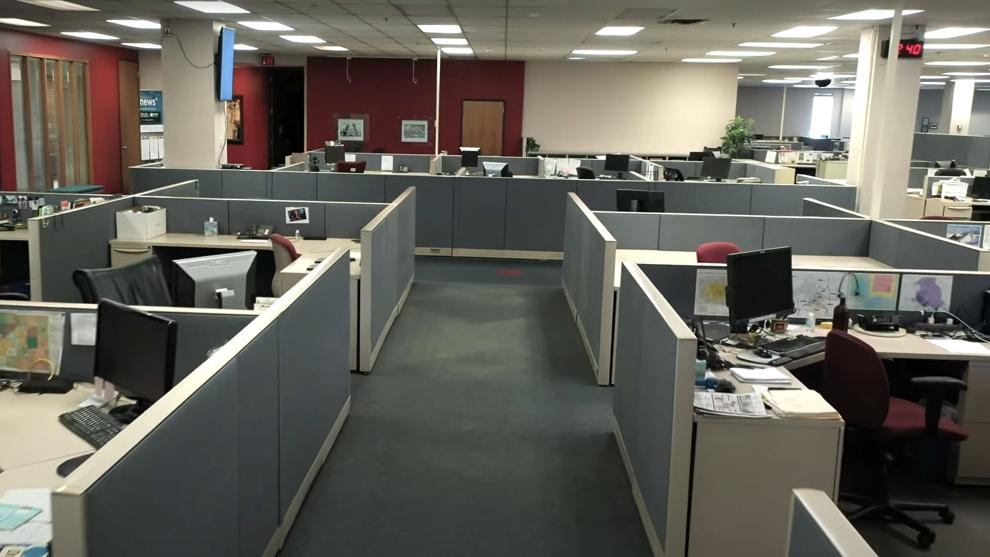 Before vaccines became widely available, nearly everyone at the Wisconsin State Journal worked from home last year. There were days when I was one of two or three people in the entire newsroom. It was a strange, post-apocalyptic place.
For a report by reporter Chris Hubbuch on how much food we throw away, I got to stand on top of a seven-story mountain of trash and watch workers push it away for burial in the county landfill. of Dane. Seen from above, our trash cans have an unusual air of beauty.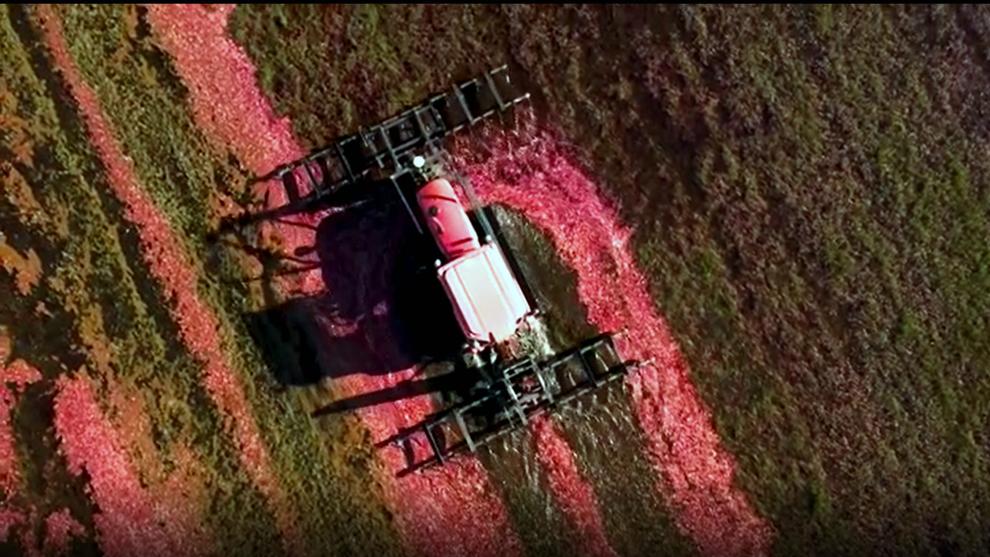 Together with Lee Enterprises video producer Bryce Gauger, we set out to document the startling beauty and curious physics behind cranberry harvesting, a cherished late fall tradition in Wisconsin's Central Sands region.
"I think every place has a unique aspect to photograph and film. You just have to go find it."