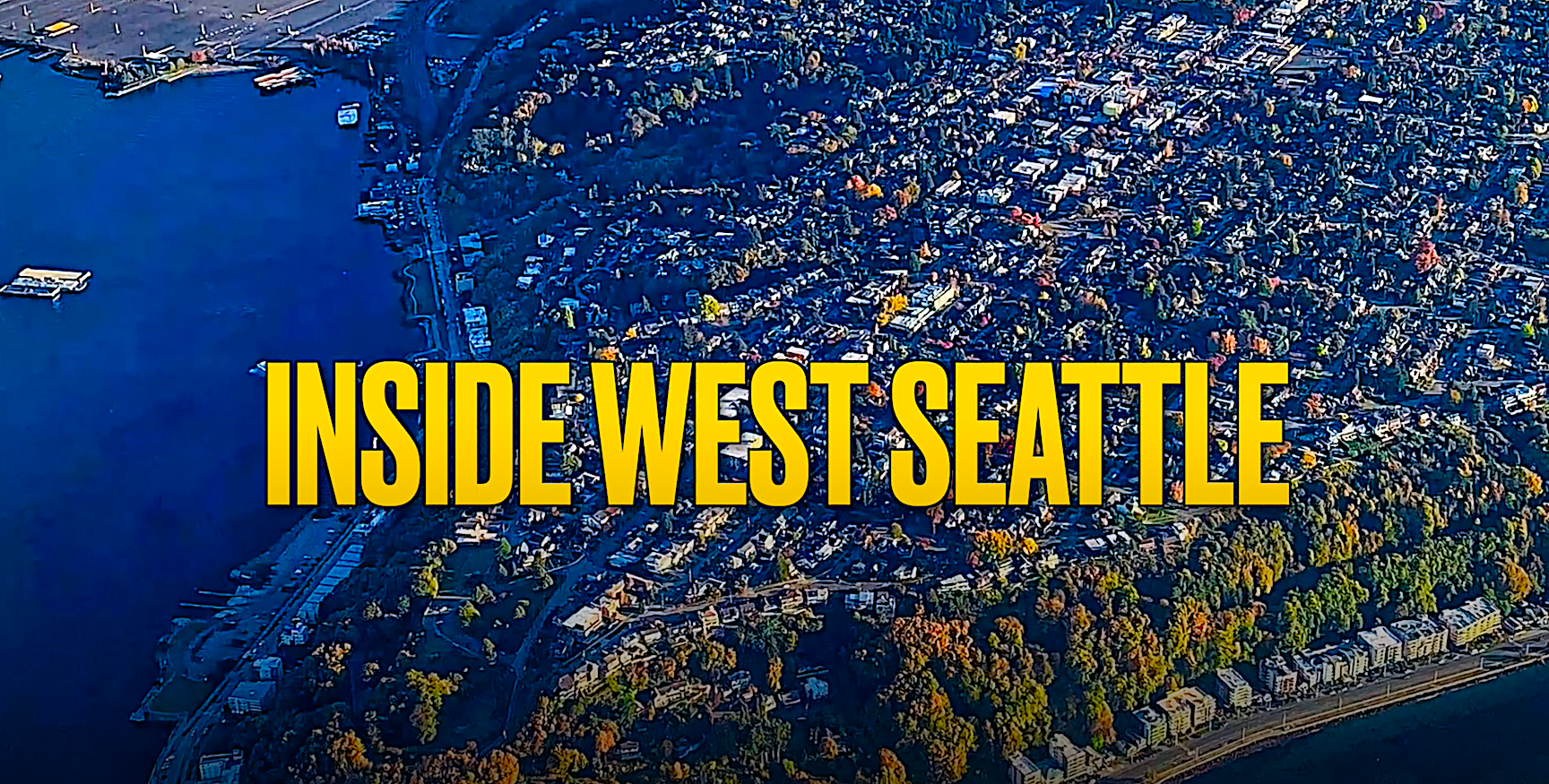 Inside West Seattle; A new video channel will explore the personalities of the community
In partnership with WestsideSeattle.comSeattle videographer Mark Jaroslaw and his company, Jaroslaw Media, present a local video interview show, Inside West Seattle. It's also a YouTube video channel that will feature long-form interviews and articles exploring the backgrounds of notable people and issues in West Seattle.
The show is hosted by WestsideSeattle Editor Patrick Robinson whose experience as a journalist and photographer spanning more than five decades will inform and illustrate the video content. WestsideSeattle incorporates content from Ballard, White Center, Burien and other West Side Seattle spots and is powered by archival content from the West Seattle Herald, Ballard News Tribune and Highline Times. Video programming, however, will remain focused on West Seattle.
"West Seattle has a long history of notable figures and the relative geographic isolation of the peninsula means that people's roots here run deep," Robinson said, "The idea behind this series of interviews and features is to help people here get to know the back stories of those we speak to. Many media outlets today rely on a five second soundbite or a tweet. We hope to spend a little more time and provide more depth.
The first two projects to be put on the channel are a interview with the owners of the Phoenecia restaurant, Nadia and Sonya Khazaal telling part of their story, and how they managed to survive the pandemic and the closure of the West Seattle Bridge. Speaking of bridge, the second feature of the chain is a brief overview of a collection of photos taken by Robinson of the much-discussed structure and a brief history.
Jaroslaw, whose background includes newsreel videos and filming for commercial clients and the Southwest Seattle Historical Society, is also an author. "West Seattle has so many layers and personalities that video is the only way to adequately tell its in-depth stories. I've lived here for almost 20 years and I'm still learning what's here," Jaroslaw said.
Coming soon, the channel will feature interviews with local photographers, pizza makers and more.
Inside the West Seattle Restaurant Phenecia Interview

Inside West Seattle Bridge Video