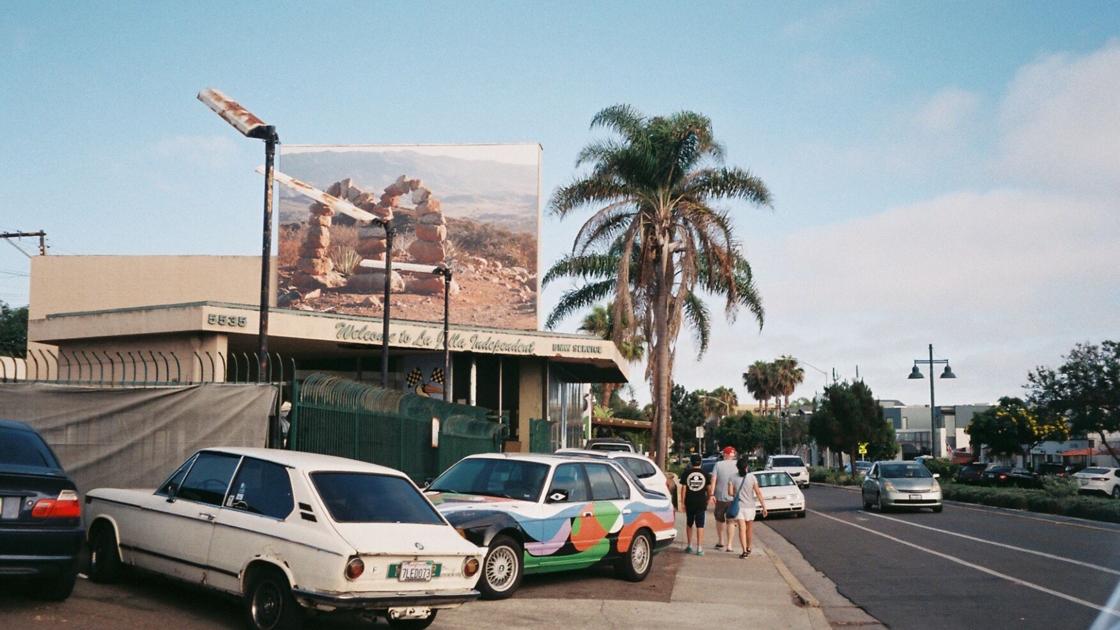 Forever Film Photography | Teens
[ad_1]
When I was younger, I used my mom's Instagram account to post pictures I had taken on her phone, always captioned "by: sofia" for everyone to see. I have always loved photography. When I got my first smartphone in sixth grade, everyone I took pictures of everything: my friends, the sunsets, my street in all seasons.
My interest in photography shifted from digital to analog when I put a Polaroid camera on my Christmas list in 2018. It was the 'trend', and everything I saw on social media , it was Polaroid walls in people's rooms. Another popular instant camera, the Instax Mini series, has the classic white frame film feel, making it the cutest room decoration. At 14, I was finally offered an Instax Mini 9.
Little did I know that this gift would launch me into a long-standing love for all things film photography: the medium that best reveals how a person sees the world and what they see as beautiful.
Shortly after I got the Instax, I discovered YouTuber Willem Verbeeck, who documents his travels and the photos he takes with different cameras, while also providing basic information on how the film photography process works. and development.
I was intrigued by the simplicity but the narration of these photos. His photos expressed so much complexity and detail beyond the simple shot. I learned more about which film to buy, which film cameras are suitable for beginners, and how to work with the medium.
With a taste for instant photography and new knowledge of the world of cinema, I was saddened to see camera prices ranging from $ 100 to $ 500 on Craigslist. However, one clue given by Verbeeck to finding a film camera is to ask an older family member, like your parents or grandparents. I was amazed to learn that my mother had owned a film camera for many years, a Pentax K-1000. It was then that my exploration of film photography really began.
The Pentax K-1000 is an almost entirely mechanical film camera that technically doesn't require a battery unless you want to use the light meter in the viewfinder, which allows the photographer to adjust the exposure controls on the lens. . Personally, I chose not to and it worked really well for me.
I took my first photos in Denver, where my extended family lives. In my cousin's neighborhood, the houses are particularly suburban and have a beach house feel, so I framed them with a beautiful sunset in the back. I also took photos in Rocky Mountain National Park to capture the essence of our hike there. There was a river to follow, aspens and, of course, the beautiful Rocky Mountains.
All the photos came out pretty well as this is my first time working with a film. I took them to the local camera and darkroom to develop them.
There were a few lighting issues, but they added an interesting dazzling contrast to the photos. The color palettes were stunning and I loved seeing something I made with my own eyes.
Then I broke my Pentax K-1000. I was mortified and anxious about the cost of repairing the damage, until I discovered the Olympus Infinity Stylus Epic Zoom in an old garbage drawer. It was also a relic from my mother's past.
Unlike the K-1000, the Olympus Infinity is a small dot and pulls, so it doesn't require adjustment. Instead, it has presets for shooting different scenes and an adjustable zoom. All you need is a good eye.
This camera is ideal for capturing moments with friends. It's quick and easy, but adds that lovely tint of film.
I really recommend a camera like this for beginners. It's similar to popular disposable cameras, but I recommend a point-and-shoot because it's better for the environment – there's no need to throw the camera away after using it.
The camera is also good for traveling. When I vacationed in San Diego during the summer, I kept it on my neck the entire time. It was light and easy to carry, unlike my last film camera. I was able to capture beautiful moments throughout my trip from start to finish.
My favorite part throughout this experience is finally developing the photos after shooting through a roll of film. It took until the end of summer to finally develop my last roll, but it was definitely worth the wait and a big surprise to remember all the photos I had taken.
Sofia Barker is a junior at the Academy for Technology and Classics. Contact her at [email protected]
[ad_2]