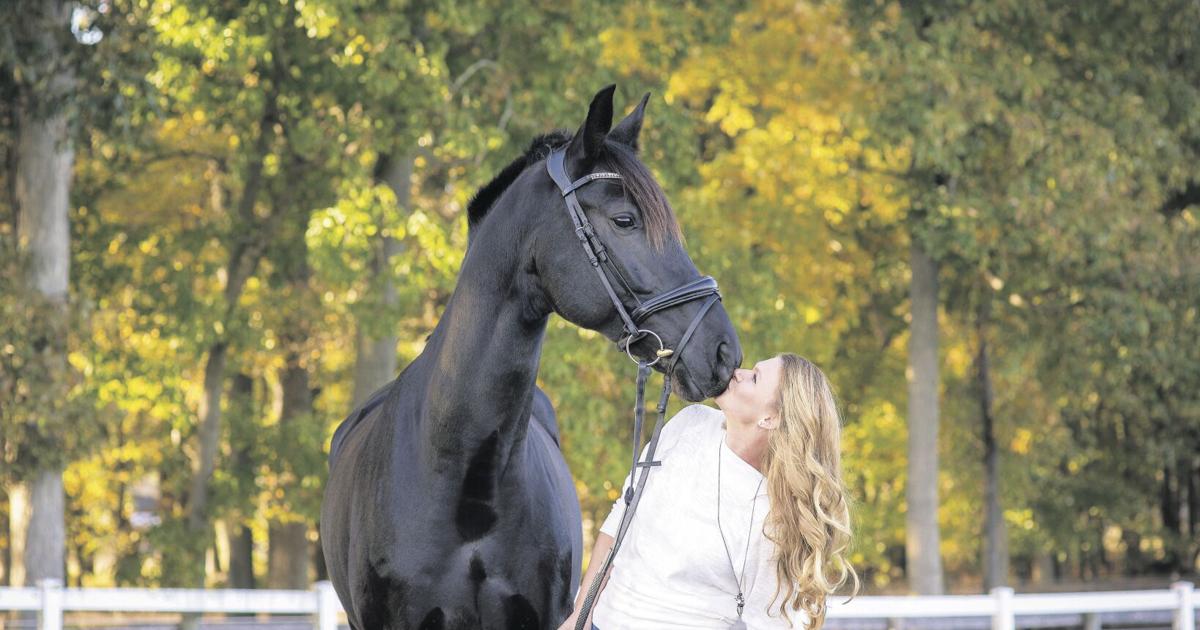 Equestrian Photographer on the Challenges of Capturing Equestrian Events | Main edition
[ad_1]
Award-winning landscape photographer Ansel Adams once said, "Good photography is knowing where to stand.
"There is a lot of truth in Adams' words," said equestrian photographer Melanie Pack, "especially for those of us who specialize in capturing cutting edge action in events such as races. racing, team and individual sports and especially equestrian competitions like eventing. You need to know your camera, of course, but patience and luck go a long way too. "'
Eventing is the equestrian sport where a single horse and rider combination competes with other riders in the disciplines of dressage, cross-country and show jumping. The sport has its roots in a complete cavalry event that required mastery of several types of riding.
"With the technology built into today's digital cameras," said Pack, who is based in Narvon, Pa., "It's really not so much about getting a clear, crisp, and properly exposed image as to be positioned to capture the moment of peak action by photographing the rider and his horse in constant motion? "
In less than a decade, Pack has grown into one of the region's most talented event photographers and coordinates teams of fellow photographers at events of up to 200 runners. "I'm coming home at the end of the Equestrian Photography Weekend with thousands of images of over 100 riders that need to be processed – sorted, edited and adjusted – before uploading to a website for review by riders and family buy, "she said.
Pack grew up on a farm in West Virginia and was raised with animals, but she did not own a horse or merry-go-round. "I always wanted to go horseback riding," she recalls, "but it only happened in my late twenties and as the creative director of Big Brothers Big Sisters in Philadelphia and I decided to take riding lessons. As it turned out, after more than a year of training and renting from her equine partner, a gelding named Dakota, her owner decided she was going to offer him for sale. "There was an opportunity for me to buy Dakota and I did," she said with a smile, "and we grew up together as a horse and rider and I competed as a enthusiast with Dakota at equestrian events for years and loved it. He certainly taught me the ropes and it was thanks to him that I even learned to drive a horse trailer from here in Aiken, South Carolina, for equestrian competitions.
The pack horse, now 23, is in a forever home on a New Jersey farm and she visits him when she can and takes short hikes. She introduced her children, Callen, 7, and Aubrey, 10, to Dakota and the two children have recently started taking riding lessons. Pack smiles as she explains that her daughter continues to ride, but her son is now more interested in his camera and taking pictures of horses.
As for starting to photograph and ride horses, Pack said that was not really planned. "I had just lost my job at Big Brothers Big Sisters when they moved their headquarters to Texas and the barn I was riding in hosted a few unrecognized events without a photographer, so I decided to step in and help. . It started to grow from there when a neighboring farm in New Jersey hosted a much larger (and recognized) eventing weekend and asked if Pack would serve as a photographer.
"I had been taking pictures for several years and it was part of my undergraduate graphic design studies at the University of West Virginia," she said. "How difficult could that be? I participated in these events for several years and thought I knew the exercise. Well, I learned quickly, "she continued," it was more complicated than I thought. "
The photographer hired two coworkers to make sure she covered all three aspects of the eventing and came home at the end of the weekend with 5,000 images and realized she wasn't not fully prepared for what it took to process – sort, edit, adjust – the images and then upload them to her SmugMug site for quick access to riders and their families. "It's been 48 hours, glad I didn't have to rehearse," she said, "but I think it prepared her for the following equestrian events that started showing up on my calendar to photograph. "
Pack has photographed large and small events in and around the Mid-Atlantic, including at Flora Lea, Bit-O-Woods and Gleneayre Farms, as well as the Essex Horse Trials at Far Hills Farm and worked alongside Conklin Photographic for many years to capture dressage riders at the Devon, Pa. Horse Show. Along the way, he was asked to photograph endurance races, hunter gaits and the ECAHS crab celebration in Bel Air, Md.
"Now it's not the fire drill it was for me when I first started," Pack said, "but more of making sure you have the right photographers to work with and organize who. shoot what and where exactly is the best spot with the right angle for each competition and to make sure we are all safe.
The photographer explained that most mid-size exhibitions have established photographer relationships that rarely change. Organizers contract with these photographers to document the competition or provide access to images for runners and their families, but she explains that anyone can always show up with a camera and take pictures for themselves. "There is a group of us who do some shows on a regular basis," she said, "and for very large events you also have to buy a press pass or a media badge to even participate. "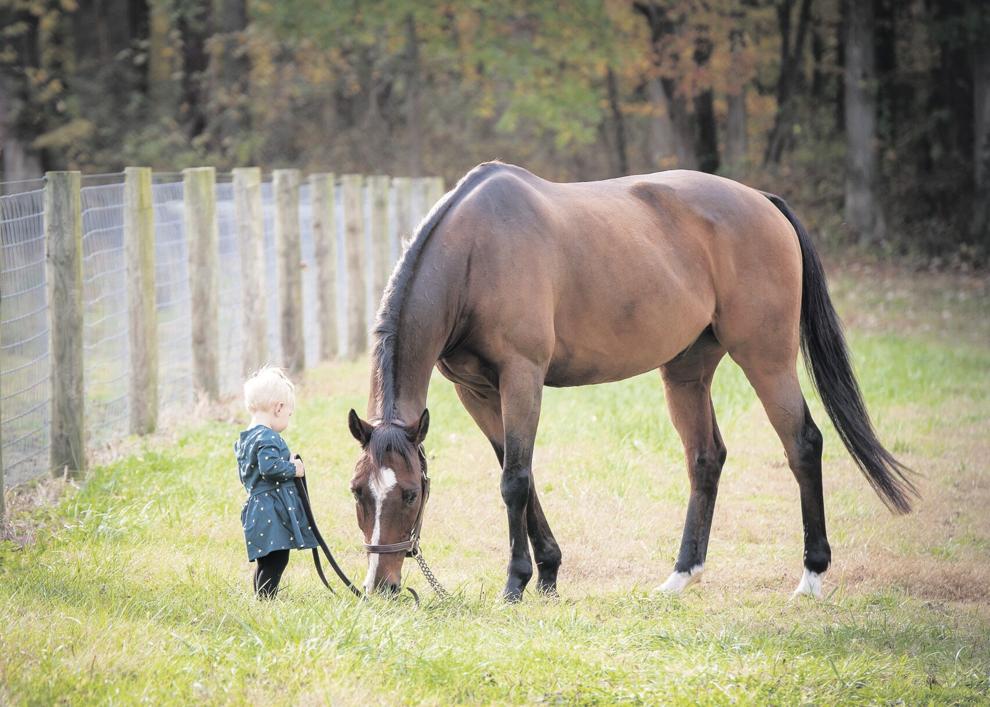 As a date, Pack explained, she now makes these events a labor of love. "Today," she said, "everyone has a digital camera and turns into a photographer and for many runners these images – some taken from so far away that it's hard to see the number runner's competition – are pretty good. "
The photographer is in a transition phase of her career. What his equestrian work has done has created a network of friends who now ask him to do weddings and special events that take place at stables, farms and stables. "I have developed a particular style that incorporates my love of horses and rural farms," she said, "and this is reflected in my work and has attracted new clients and assignments ranging from family photos to portraits of high school students, all equestrian in relation. For me, "she continued," the hustle and bustle of equestrian show photography is not sustainable in the long run. However, all of these shows have opened up many connections to the world. within the equestrian community and have provided a springboard for my other creative projects.
Ultimately, Pack is looking to return to her West Virginia roots when, in a few years, her career military husband, Chris, retires. "I helped my family turn a corner of our working farm in Points, West Virginia, into a place of art," she explained, "and we've already renovated one of the buildings. original farmhouse into a "farm studio" where we sell handcrafted pieces and local art. She explained that the next step is to convert additional space into a working studio where workshops can be held and workshops. artists can talk and teach. "I want to be a part of this continued development for the community where I grew up," she said.
In the meantime, Pack continues to take care of photographing both at equestrian competitions, weddings, family / farm portrait sessions and special events. "I'm not slowing down for sure," she said. "Much like the eventing where three disciplines meet, I work each day by fusing horses, art and business in a way that manages to keep my heart in the game."
[ad_2]