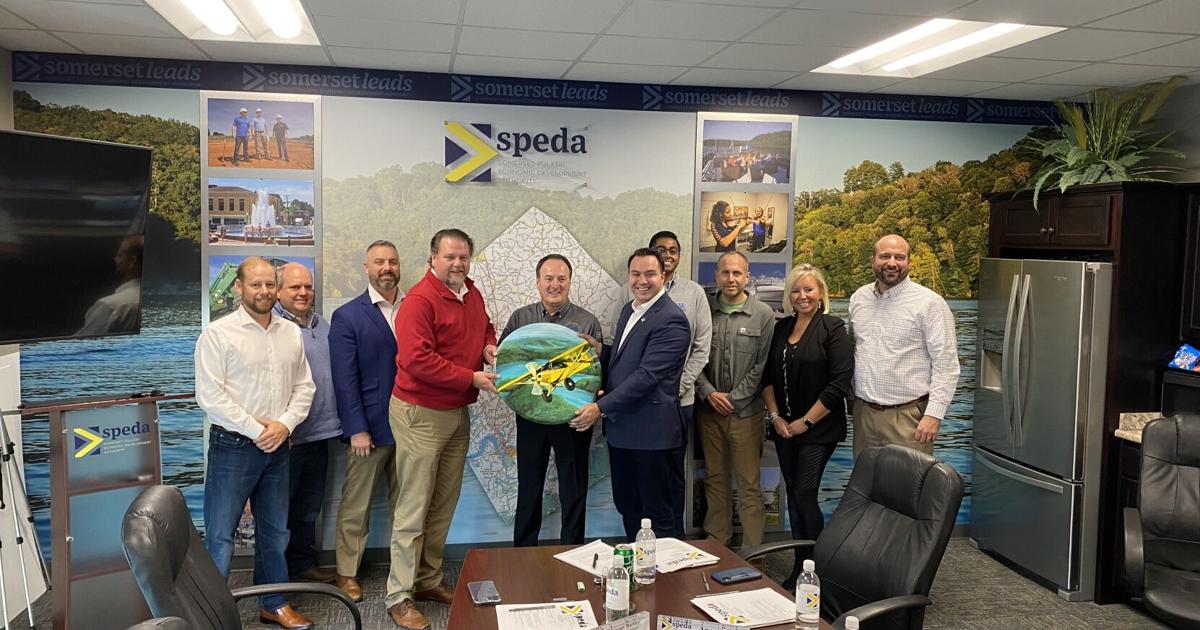 David Morris honored by SPEDA Board of Directors | New
Somerset-Pulaski Economic Development Authority (SPEDA) board members took part in their meeting on Thursday to recognize a high-profile contributor to the community.
David Morris, an aerial photographer and member of the Cumberland Lake Regional Airport board of directors received a custom painting of the Morris Carbon Cub aircraft.
It was a token of thanks to Morris, who according to SPEDA President and CEO Chris Girdler has been of major help to their organization.
"I just want you to know how many times David has made a phone call to help us tremendously in different ways," Girdler said. "… The Lake Cumberland Air Show doesn't happen without David Morris. Lake Cumberland Regional Airport doesn't see improvements without David Morris. I could go on.
Girdler gave an example where he said Morris was able to get an emergency aerial photo from the SPEDA board of directors within an hour of Girdler calling for help.
SPEDA Chairman of the Board, Brook Ping, also thanked Morris.
"David is one of the people in our community who has always taken it upon himself to try to improve this community," Ping said.
For his part, Morris said he wanted to express his appreciation for SPEDA on behalf of the airport board, while joking that he was not there to ask SPEDA for money.
Morris said the airport board had just finalized all of the airport's invoices for the last fiscal year.
"It's amazing. We ended up in the dark – barely, a few thousand dollars. We're hoping to have a repeat performance this year," Morris said.
In other SPEDA matters, members of the board of directors have been informed by Girdler that the annual audit of SPEDA has been delayed due to a personal emergency on the part of the auditor's office.
Girdler said he received a draft of the audit that showed no issues. The official audit should be available by the January SPEDA meeting.
SPEDA also held its annual meeting on Thursday, where they appointed their leaders for the year. In this case, the board has chosen to keep the same people in the positions they have held over the past two years: chairman of the board, Brook Ping; vice-president, Michelle Allen; and treasurer, Seth Atwell.