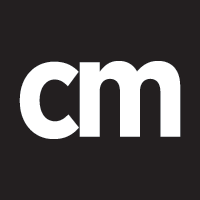 Commercial and fine art photographer to discuss dueling careers
ROCKPORT — Photographer John Pinderhughes plans to reflect on his combined careers in advertising and fine arts photography, as well as his travels, in an online lecture, "Passports & Portfolios: My Life as A Commercial and Fine Arts Photographer ", at 3 p.m. Wednesday, February 16.
This talk is part of the Alumni Lecture Series, a weekly online series offered by Maine Media Workshops + College featuring conversations on topics related to photography, film, book arts, design and writing. , according to a press release from the institution.
To attend the conference, register at mainemedia.edu/lectures.
Pinderhughes will be joined by host Daniel Dawson, a professor in the Department of African-American and African Diaspora Studies at Columbia University. Dawson is a New York-based photographer, curator, arts administrator, consultant, filmmaker, and scholar.
Pinderhughes is an award-winning commercial photographer based in New York. For 35 years he operated a full-service photography studio, serving clients such as Con Edison, Verizon, Chase Bank, Anheuser Busch, BMW, American Family Insurance, Prudential Insurance, Ford Motors, JCPenney, Sears, McDonalds, Burger King, Coors, Pepsi and Sony.
Pinderhughes is also a fine art photographer whose images have been exhibited since the early 1970s, including solo exhibitions at venues such as the Studio Museum, Museum of Modern Art, Brooklyn Museum, Bronx Museum and the Smithsonian Institution.
Pinderhughes' success in fine art and commercial photography provides him with a unique perspective on the world of photography today.
The series is free and open to the public through sponsorship from Camden National Bank, WERU Community Radio FM89.9, Eaton Peabody Attorneys at Law, Allen Insurance and Financial, Two Ponds Press, Page Gallery, B&H Photo and Video and Cedar Crest. Inn, as well as through private donations.
Maine Media Workshops + College is a non-profit degree-granting institution offering more than 500 workshops per year in photography, film, printmaking, creative writing, and book arts, and serves over of 2,400 domestic and international students online and at its Rockport campus.
" Previous
Messalonskee High hosts a senior night for the swim team
Following "
Maine Education Center will offer free virtual sessions