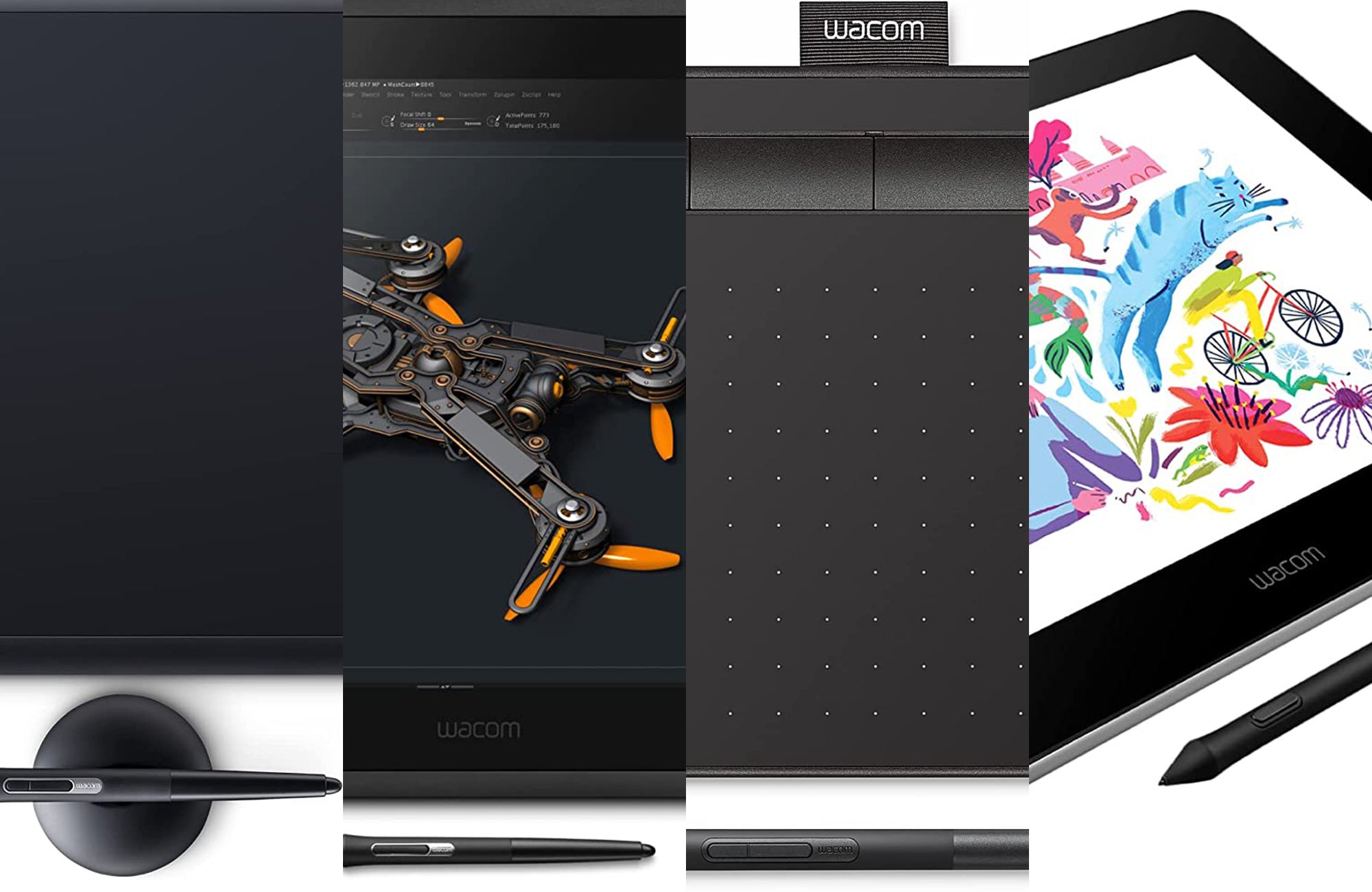 Amazon Prime Early Access: Wacom Tablets
We may earn revenue from the products available on this page and participate in affiliate programs.
If you're serious about your editing work, a tablet is almost a necessity. It allows finer control while making fine edits to portraits, product shots, or anything else that needs some in-depth work. The pen and tablet allow for pressure-sensitive brushwork and small, subtle adjustments that a mouse or trackpad simply can't replicate. The same goes for illustration work; tablets are popular in this industry for good reason.
Wacom has been the leader in retouching and illustration for over 40 years. It makes tablets with and without screens and in a variety of sizes to meet the needs of all kinds of creatives. A selection of its devices are discounted during the Amazon Prime Early Access sale, making it a great time to invest in some advanced editing tools for yourself or the photographer in your life.
Wacom's Cintiq line is one of the best choices for tablet editing. This is largely due to the large, crisp, high-quality display. You will still need to connect to a computer, as this tablet is not a standalone device. But, the display makes it easier to use an editing tablet because you can look down to orient yourself to where you're drawing instead of having to learn how things translate from a tablet. to the other.
This particular tablet has a 21.5-inch FHD display. It comes with the Wacom Pro Pen 2, which offers 8192 levels of pressure sensitivity, tilt response, and essentially lag-free tracking. The pen also has an eraser on one end and two customizable switches on the side for shortcuts. You'll also get a stand with your tablet, which allows for viewing angles of 16 to 82 degrees.
Additional Wacom offers: