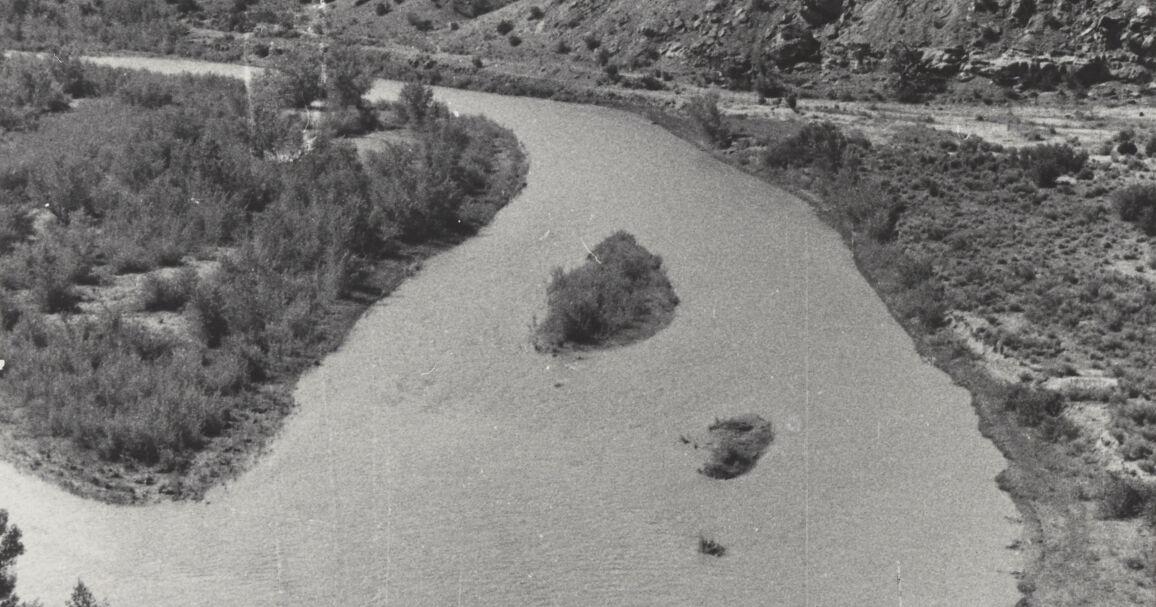 Addison hosts an exhibition dedicated to O'Keeffe's photography | Lifestyles
ANDOVER — A trio of Georgia O'Keeffe-related exhibits will take center stage at the Addison Gallery of American Art later this month, shining a light on a relatively unknown side of the celebrated American painter.
Praised for his groundbreaking paintings of flowers, the American Southwest, and buildings, O'Keeffe was one of the leading figures in the art movement called American Modernism which also embraced photography as a medium.
Married to photographer and modern art promoter Alfred Stieglitz, she was surrounded by photography for years, often serving as a subject for her husband and other photographers. She posed for hundreds of portraits of Stieglitz, helped print and mount his prints, and even helped design his shows.
It was not until Stieglitz's death in 1946 that O'Keeffe embraced photography as an artistic medium, focusing on his surroundings in northern New Mexico – often capturing the same subjects on film. black and white that she had painted years before.
In February, the Addison Gallery of American Art will present "Georgia O'Keeffe, Photographer", the first exhibition dedicated to a largely unknown aspect of the artist's practice.
While O'Keeffe is acclaimed for her paintings, her black and white photography was an essential expression of her artistic vision. Reframing views through the lens of his camera, O'Keeffe saw his surroundings as an array of possible shapes and forms.
"Georgia O'Keeffe, Photographer" presents nearly 100 rarely seen photographs from previously unstudied archives, as well as a selection of her paintings and drawings.
"As a museum that has championed photography since our founding nearly a century ago, we are especially thrilled to explore O'Keeffe's work through this new lens," said Allison Kemmerer, Director Mary Stripp and R. Crosby Kemper from the Addison Gallery of American Art.
"The depth of our collection gives us the opportunity to draw from our collections to give a deeper perspective on O'Keeffe's early career, as well as the ideas and influences that inspired her throughout. his life, and share new perspectives on his accomplishments."
To accompany the "Georgia O'Keeffe, Photographer" exhibition, the Addison will present two complementary exhibitions providing insight and context for further exploration of O'Keeffe's work.
"Arthur Wesley Dow: Closest to the Divine," curated by Associate Curator Robert M. Walker of Addison for American Art Gordon Wilkins, will include photographs, prints and paintings by influential artist and educator Arthur Wesley Dow, who asked O'Keeffe while at Columbia University's Teachers College.
The exhibition, drawn from the museum's George and Barbara Wright Collection by Dow, will feature his work and objects collected during his travels around the world, including Japan, as well as his pioneering theories of composition that influenced O'Keeffe. .
Dow's radical approach to creating art, which emphasizes the channeling of emotion and personal vision through the "trinity of power" inherent in harmonious design – the line, the balance between dark and light, and color rather than faithful representation – flavor the works on display and was a transformative force in O'Keeffe's art throughout his life.
Also on display will be "What Next? » Camera Work and 291 Magazine, curated by Tessa Hite, curator of Addison, Charles H. Sawyer, which features photogravures from the luxury photography magazine Camera Work, as well as avant-garde drawings and visual poems published in 291 magazine.
Stieglitz started Camera Work (1903-1917) to promote photography as an art, and over the course of its run the photographs featured changed in style, moving from a hazy pictorialism to a harsher modernist approach. With its bold design, magazine 291 (1915-1916) – created by Marius de Zayas, Agnes Ernst Meyer and Paul Haviland, and financially supported by Stieglitz – was a vehicle for international artists to experiment and collaborate. The issues of both publications were given to Addison by Georgia O'Keeffe and Elizabeth Davidson in 1953.